The Turkish lira, which continued its slide with a new record low against the dollar, was under great pressure. The trigger was that President Recep Tayyip Erdogan dismissed three central bankers overnight. They have been replaced by two new monetary politicians. This was preceded by a meeting between Erdogan and central bank chief Sahap Kavcioglu, who most recently followed Erdogan's line of a loose monetary policy.
Turkish lira pressure
"It can be assumed that the newly appointed members of the Central Bank Council will support Kavcioglu and Erdogan's monetary policy," commented foreign exchange expert Antje Praefcke from Commerzbank on the personnel decision. This means that there is less and less reason to hope for a turnaround in Turkish monetary policy. "In our opinion, these are not good omens for the lira",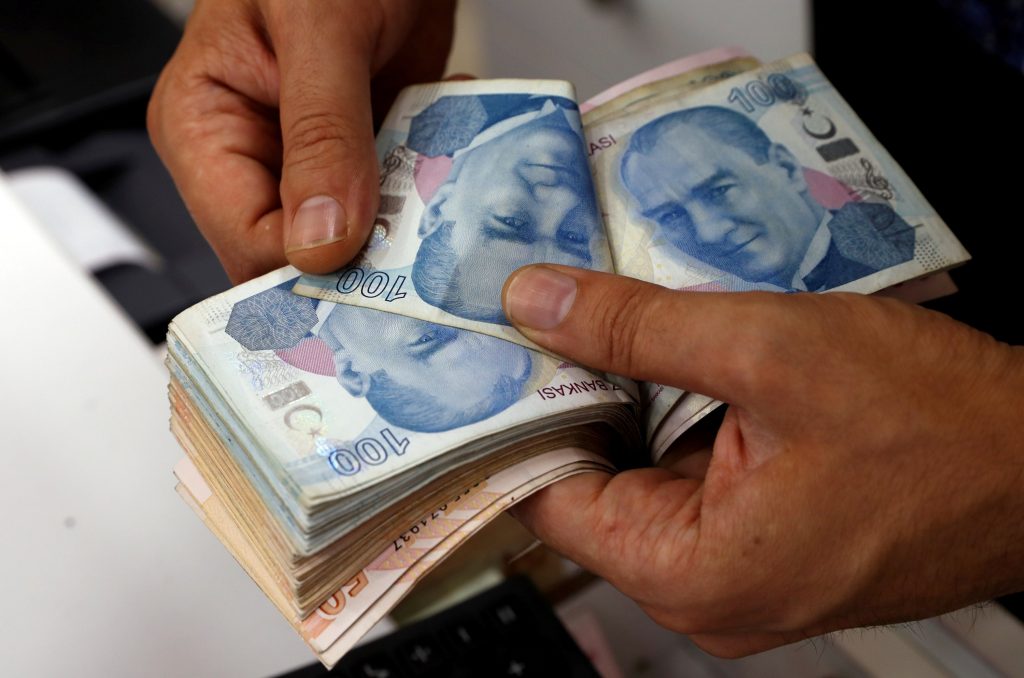 Erdogan fires three central bankers
Once again, President Erdogan interfered in the personal details of the Turkish central bank: no less than three members have to vacate their posts. As a result, the lira plummeted dramatically, and Turkish President Recep Tayyip Erdogan once again intervened in the national central bank's personnel policy. By decree last night he dismissed Semih Tumen, Ugur Namik Kucuk and Abdullah Yavas and appointed two new members of the monetary policy committee in their place. Taha Cakmak became, among other things, deputy head of the central bank. According to media reports, at least one of the laid-offs is said to have voted against the latest rate cut. It can be assumed that the other two members are also skeptical of the central bank's course, said Commerzbank expert Antje Praefcke.
The euro + 0.4793% rose above the $ 1.16 mark on Thursday. In the morning, the common currency climbed to $ 1.1624, its highest level since October 4th. Around noon, the euro was trading a little lower again at $ 1.1607. The European Central Bank (ECB) set the reference rate on Wednesday afternoon at $ 1.1562.
Traders explained the strength of the euro as broad weakness in the US dollar. The reason given was the friendly stock market sentiment, which weighed on the dollar as a global reserve currency. There was initially no strong stimulus from economic data from the euro zone.
Only in the afternoon should economic data from the USA provide new impetus for the foreign exchange market. The program includes data on the development of producer prices. The weekly labor market data is also published.